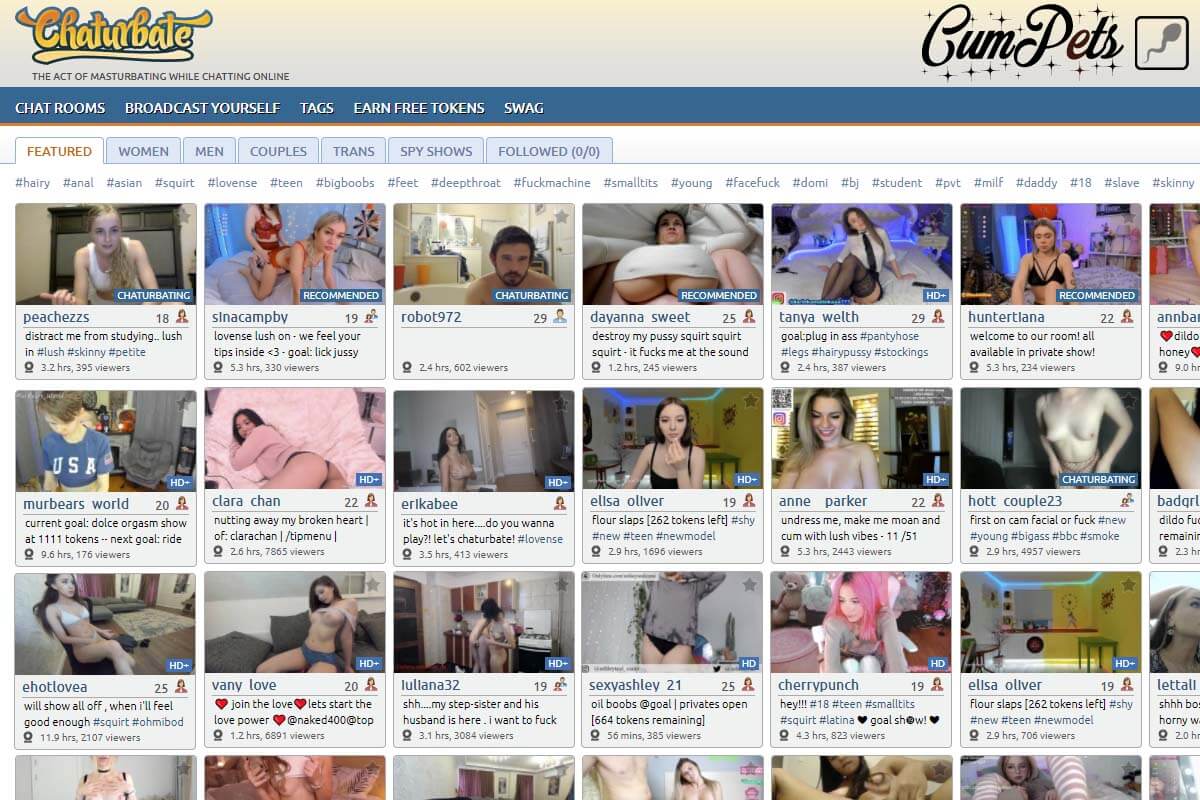 TheAshleyDaniels's Biography
The main female star, Ashley Daniels, is a hot "fit mom" with deep eyes, perfect teeth, and a friendly smile. It's hard to tell what her age is, but considering the "mom" description, I'll move her to the MILF category. She has giant, magnificent tits, a cute giggle, and long hair.
The TheAshleyDaniels's Chaturbate page is not solo and features just as hot models worth your spunk. Thankfully, TheAshleyDaniels expanded her profile details in 2023 with more details. She's in her early 30s and a birthdate of January 27, 1990 (or 1991).
Weight: 5'3" or 1.61 m
Height: Unknown
Location: United States
Follower Growth:
💛 226,222 – 2022
🧡 445,434 – 2023
Views: 9,028
Satisfaction Rate: 99% (104 thumbs up vs. 3 thumbs down)
---
Cam Site Preference: Chaturbate
Streams: Chaturbate
---
TheAshleyDaniels's Chaturbate Review
00:00 – 15:00 Live Show
There must've been a miscommunication between TheAshleyDaniels and the community because as I tuned on, a goal of double dildo fuck was set. However, I've never seen that part, and that sucks. Did I stream the whole show? Yes, except for like three minutes, so anything is possible. Two females are present then, but I want to talk about something else first.
I've been watching TheAshleyDaniels forever, and today's stream is "interesting." They were having fun, laughing, sucking on plastic dildos, and even squatting, but now we're on the level of "slightly" disgusting. It is me being a germophobic, probably, but hear me out! So, the guy in the background brings TheAshleyDaniels a plate of sandwiches, and they eat them live. So far, it's not that bad, right? Like, Chaturbate has seen worse streams and better ones, too. However, they are now eating and talking with their mouths full. It is unsettling that I had to turn off the volume. Not only are there food chewing noises, but who speaks with their mouth full? It was not a single sandwich shared by the two of them either. Oh, and that's still not the worst part!
Wait, what could be worse than that? Are they fisting on one another with those sandwiches, spitting inside their mouths, and drinking piss? No. After a few minutes of chatting with fans and a few tips, TheAshleyDaniels streamers started kissing. Jesus Christ! Imagine sharing the food leftovers and swapping saliva that reeks of fish, pineapple, or whatever the fuck they were eating. I honestly puked in my mouth then and couldn't bear to watch any further.
15:00 – 30:00 Live Show
After a short break, I returned to TheAshleyDaniels's show, and we still have two cute redheads with big asses and pale skin. They're in the doggystyle position, both using Chaturbate sex toys, shaking booties and waiting for tips. By the way, the film isn't static, and the dude who made me puke with all the brought snacks is doing the filming. The camera work is "amateur", and that's nice.
One of the TheAshleyDaniels' models has started riding a plush teddy bear that is the size of a midget. Both women are having fun, the tattooed one is on the left, sitting on teddy's face while the other is near his crotch. The viewers are excited, and I, too, almost forgot the food part.
30:00 – 60:00 Live Show
– TheAshleyDaniels Lookalike –
▷ Source: Brazzers.com]
By the way, at the beginning of my TheAshleyDaniels reviews, I complained about no double-dildo show, and guess what? They went to grab it! Yay, the super exciting part is about to start, and let me turn off all the distractions so I can enjoy it with both hands. The biggest distraction comes from far too loud rock or metal music played inside TheAshleyDaniels's stream.
Okay, Ashley just complained that the music sucks, and it has been changed. Still far too loud, distracting from the intimate moment, but I'll take my "poison". We were praying for the "all-fours" double-ended dildo but instead, both models are lying on their backs, fucking in this different position. The dildo itself is relatively long and is barely visible now. They are receiving an equal amount of "length", so to speak. The tips, too have started following, one after another, and they're riding it hard. Fuck this shitty music that is blasting at 500x volume in the background, by the way. We need pussy smacking sounds, juicy sloppy sounds, not anything else. You can barely hear TheAshleyDaniels' moans unless the camera is super close.
Conclusion
Minus the food part, the music that is too loud, and the guy who sometimes talks when no one should, TheAshleyDaniels is a cute model with decent following as well as solid shows. You don't get ginger MILFs that often, especially lesbians.
TheAshleyDaniels Pornstar Lookalike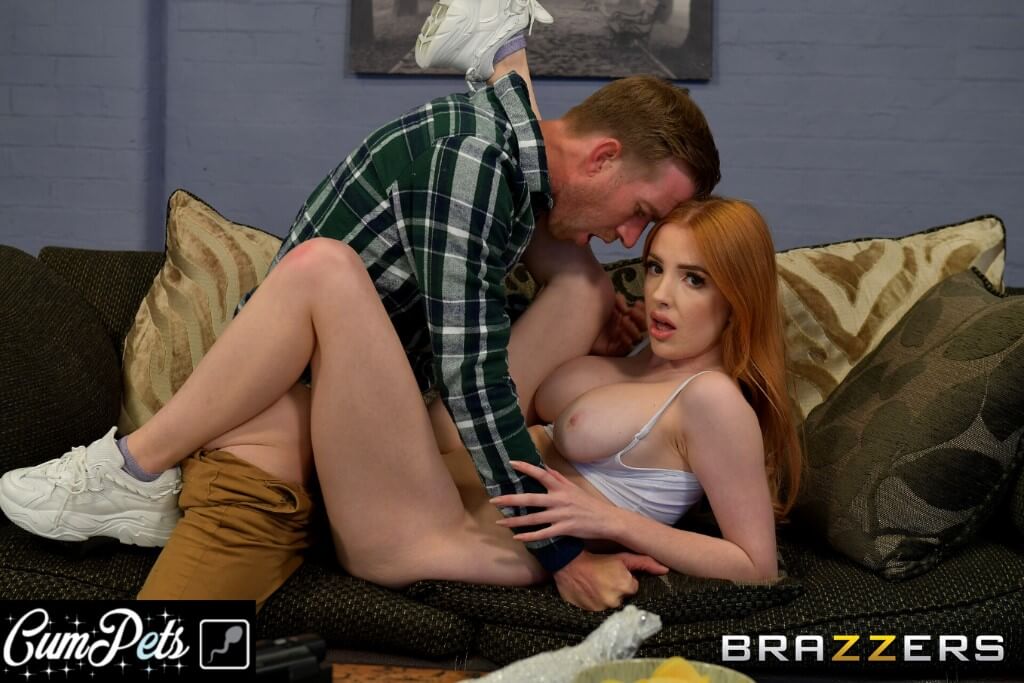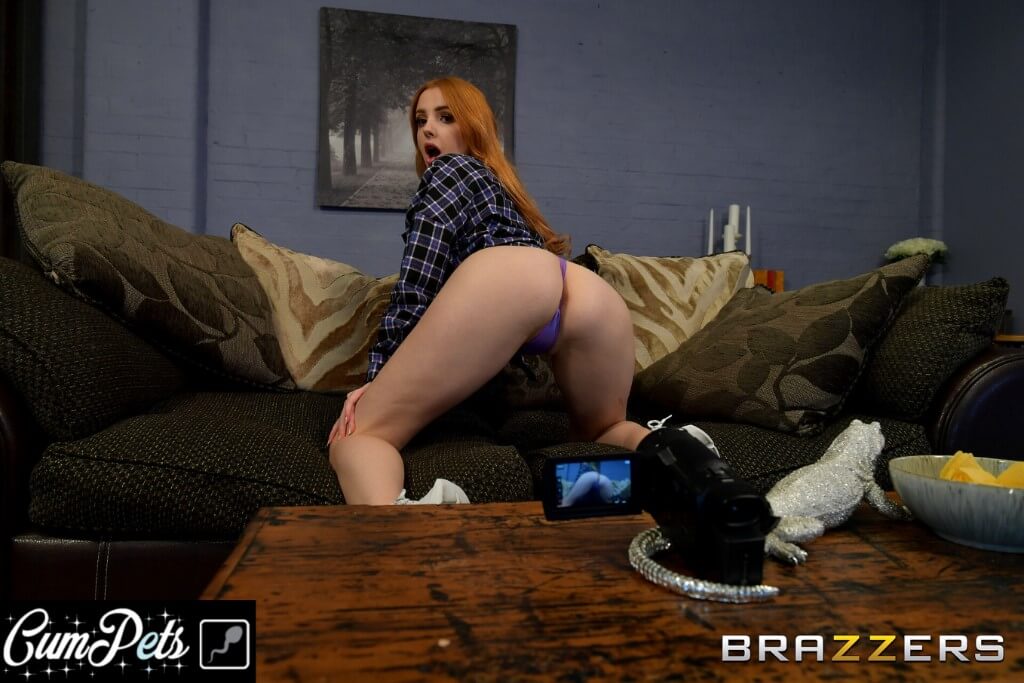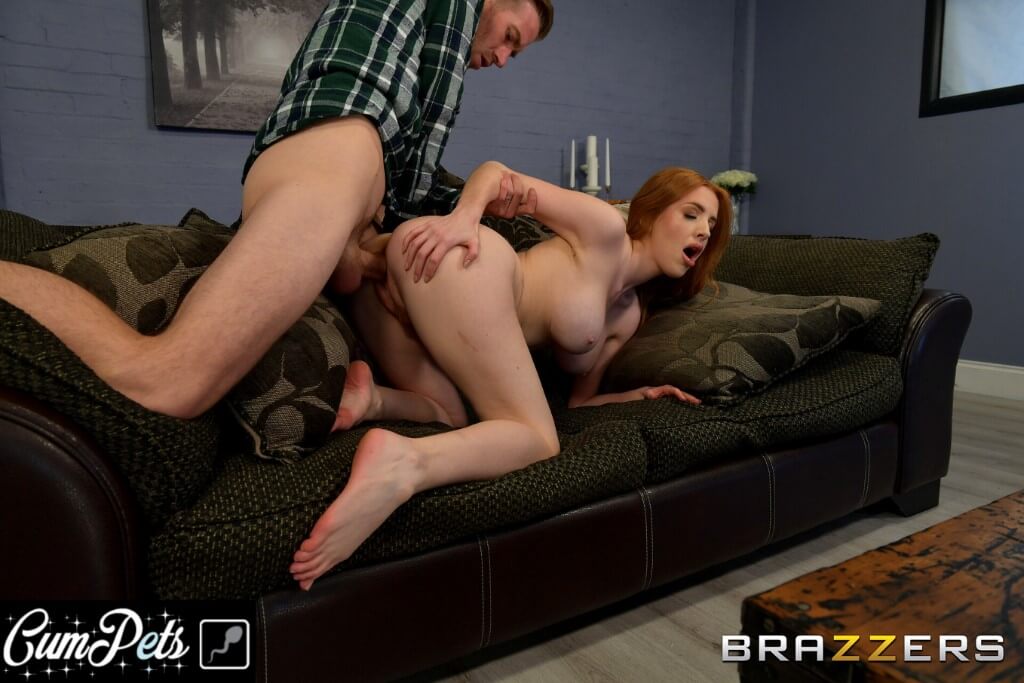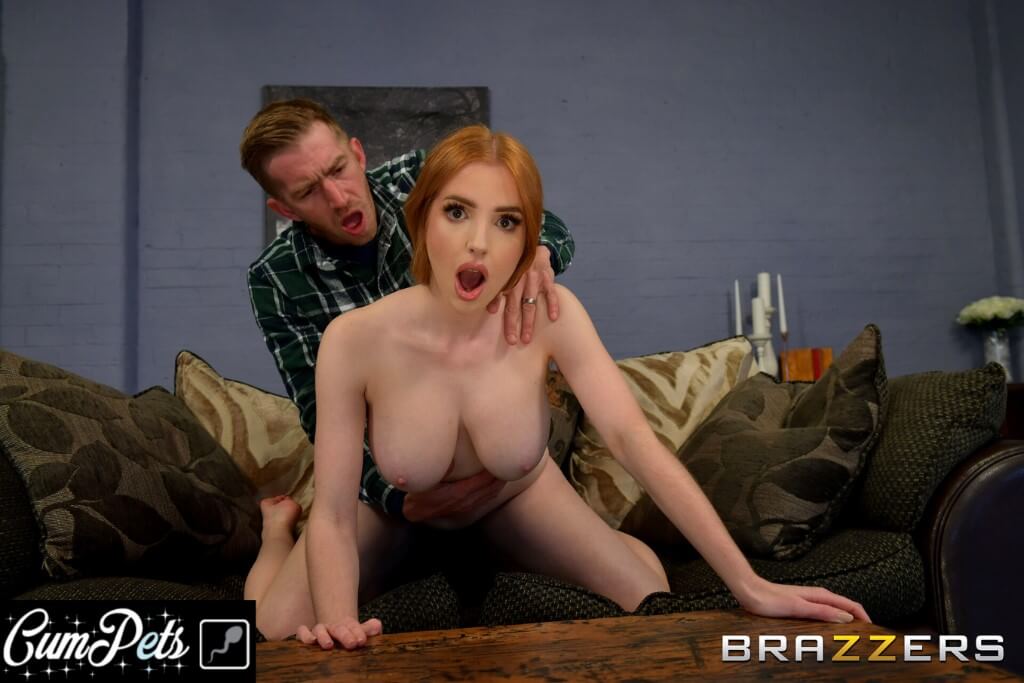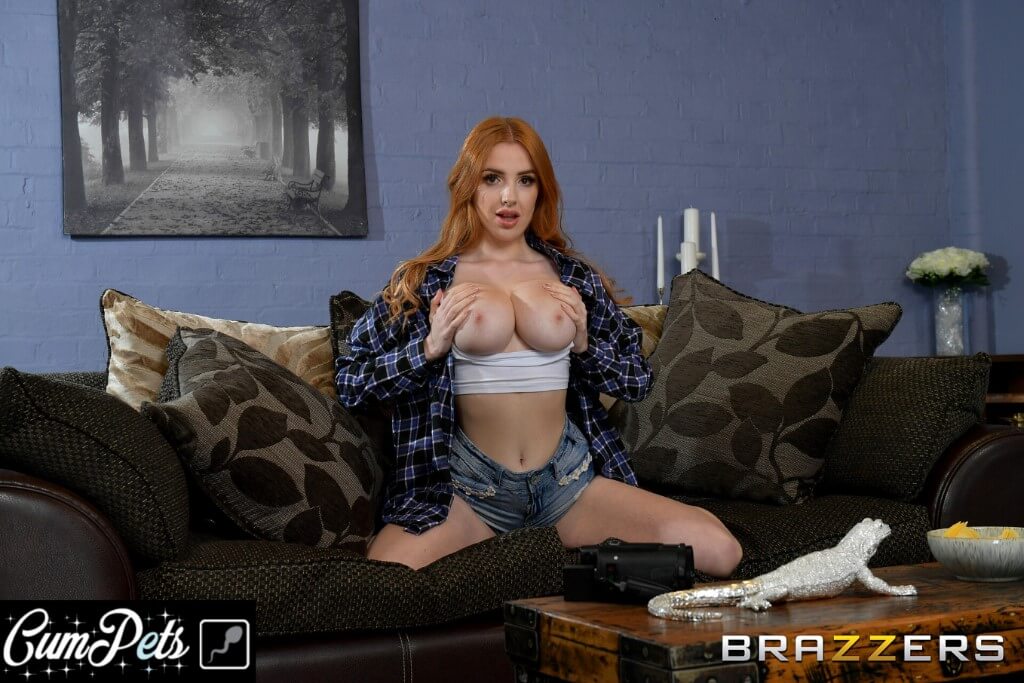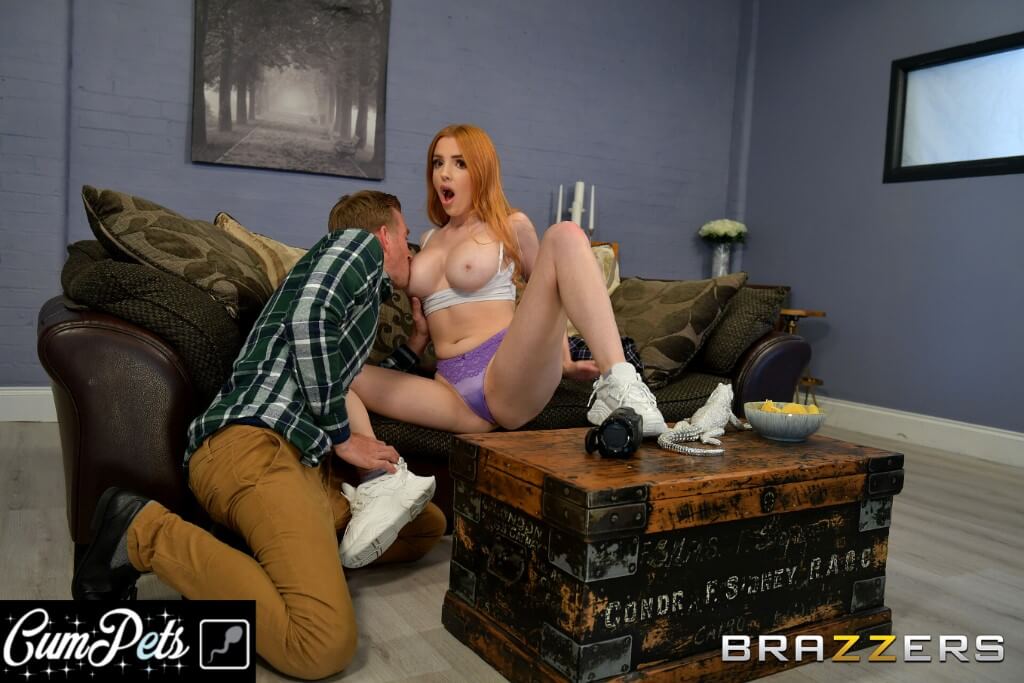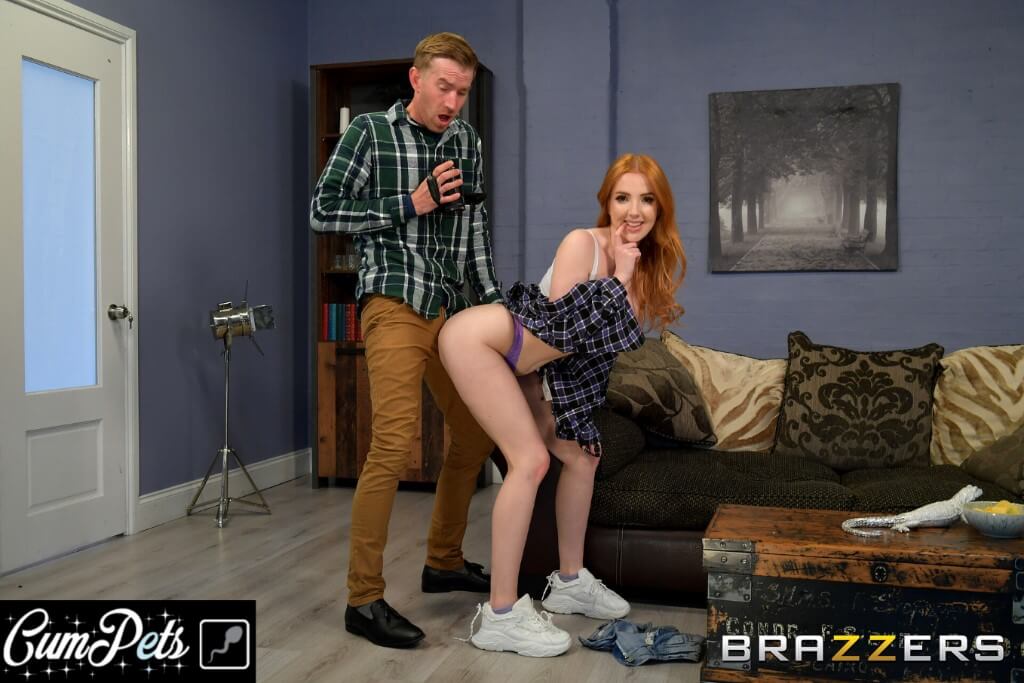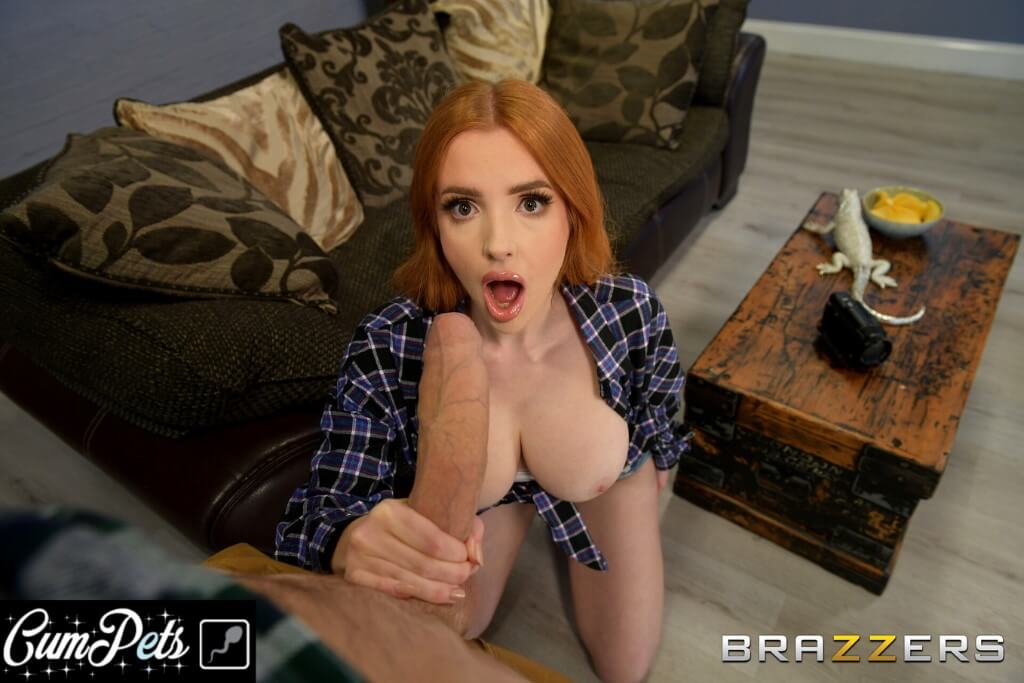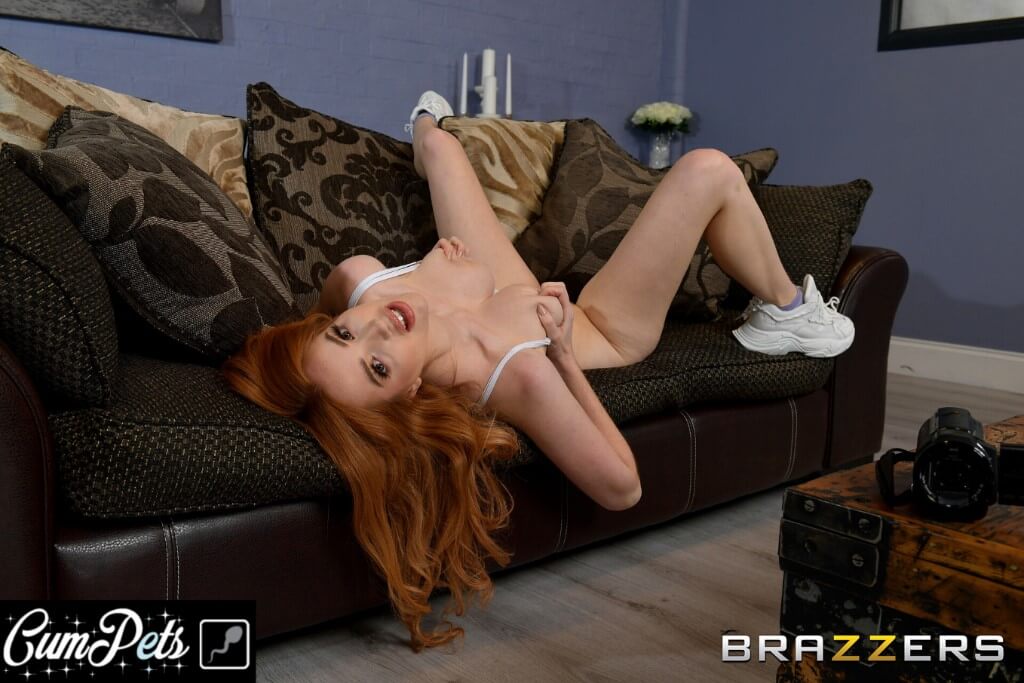 Watch TheAshleyDaniels's Live Shows
TheAshleyDaniels's Room (Chaturbate)
2023 Updates
The greatest TheAshleyDaniels's achievement in 2023 was all the extra details that she shoed into her Chaturbate profile. From shoe size to boob size, height, birth date, etc. Sure, you will never know if these stats are real, but this information is way better than nothing. TheAshleyDaniels is now serious about camwhoring, which is awesome.